Goat Milk For Pregnant Women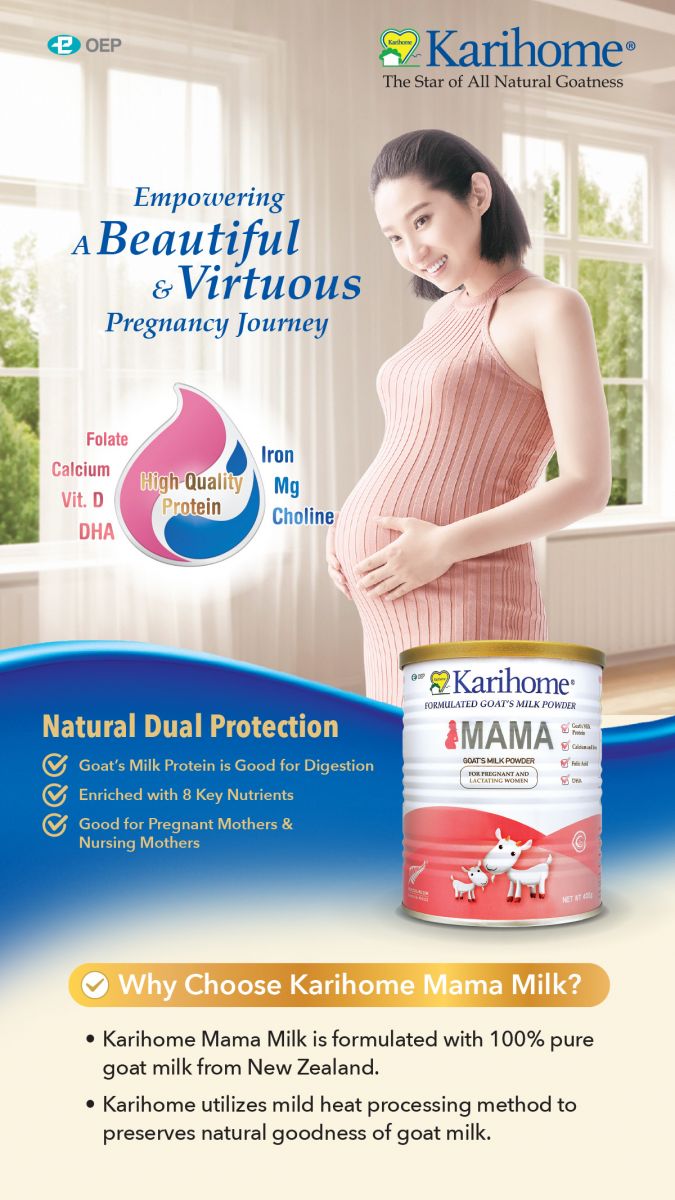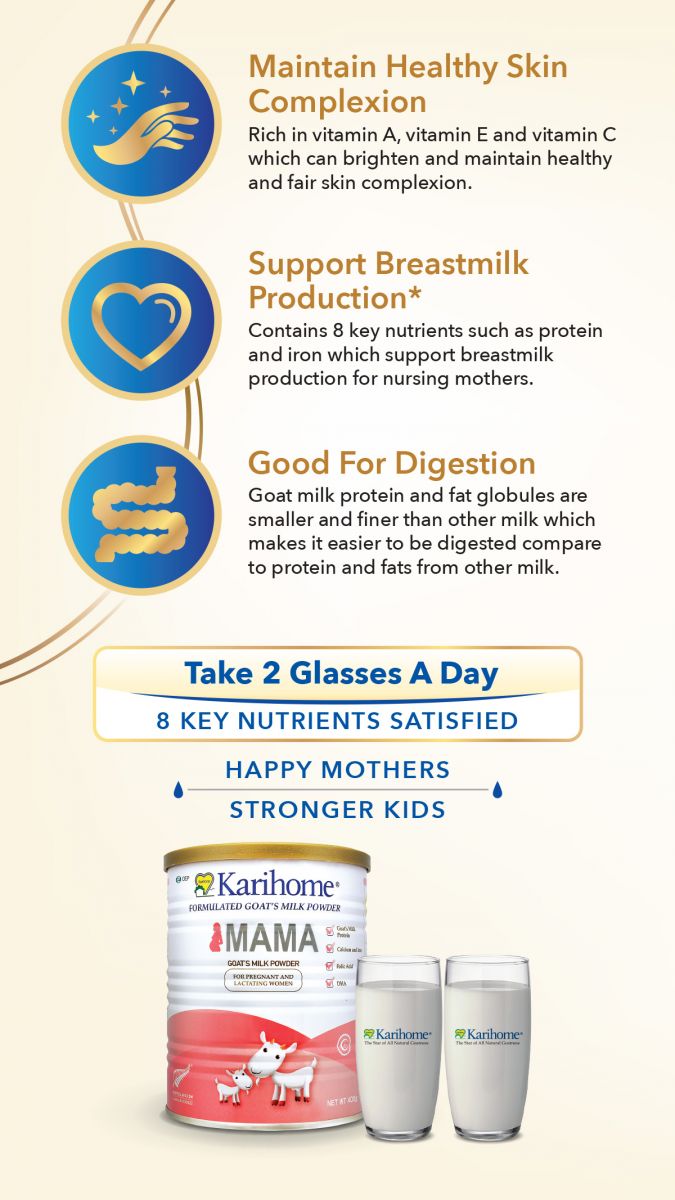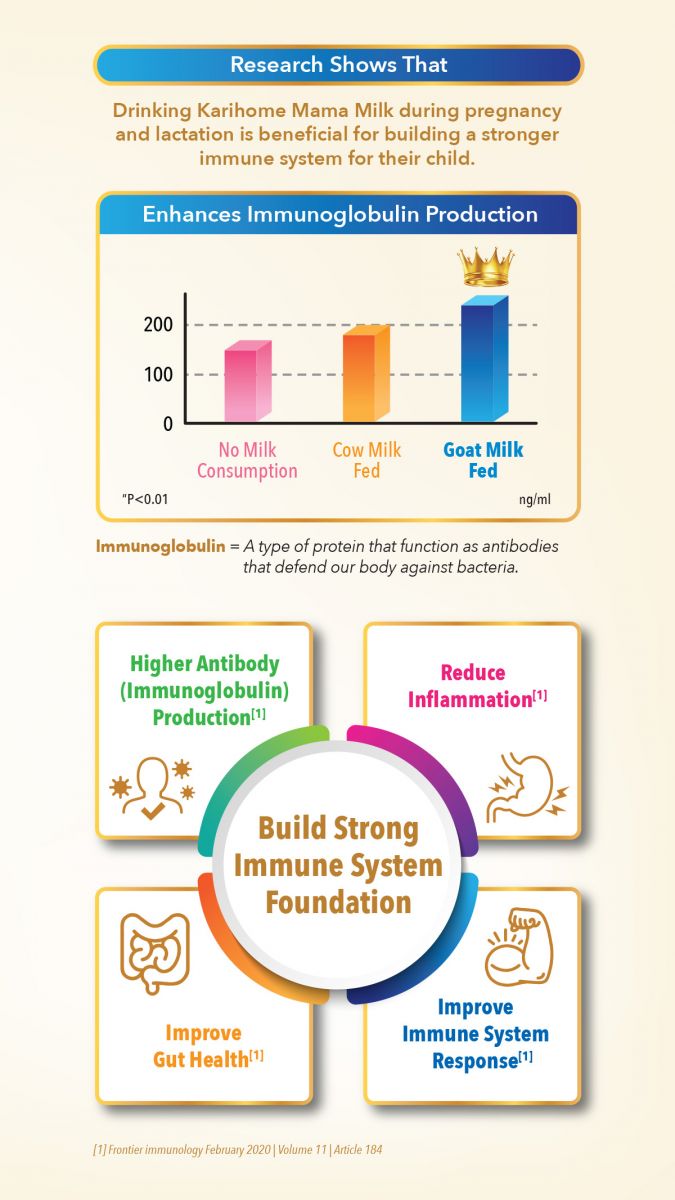 COMPLETE MATERNAL NUTRITION - STRONGER CHILDREN
Karihome is a premium goat milk formula brand that is fully manufactured & imported from New Zealand. Karihome Goat Milk is good for pregnancy because it contains key nutrients required by pregnant and nursing mothers such as folate, calcium and DHA. Goat milk for pregnant women is gentler on the stomach and it provides complete nutrition for mothers and children.
8 KEY NUTRIENTS - GOAT MILK FOR PREGNANT MOTHERS
Goat Milk Protein - Easier to be digested compared to cow milk, cleanse and maintain healthy digestion
Folate - Key nutrient for fetal growth. Crucial for brain and nervous system development.
Choline - Stimulate brain development
DHA – Helps in mental development of fetus, also increase the DHA content of breastmilk for nursing mothers
Calcium – Key nutrient for healthy bone development for fetus, also supplement loss calcium for mothers to prevent osteoporosis
Iron – Key component for red blood cell formation, also supplement energy for mothers
Zinc - Helps in ensuring optimal growth of fetus, also improves appetite for mothers
Multivtamins – Stimulate brain and eye development, provide antioxidant, anti-aging properties for mothers 2